Flood Damage
Everyone remembers the 2010 Nashville flood which devastated our city. It doesn't require a flood of that magnitude to do significant property damage. Water damage can result from a slow faucet leak or even a hot water heater leak.
If you have experienced water damage from a hurricane, tornado, flood, leaking or broken hot water heater, interior plumbing leak, or a poorly constructed building, call us. Our water damage team is available across Middle Tennessee 24 hours a day.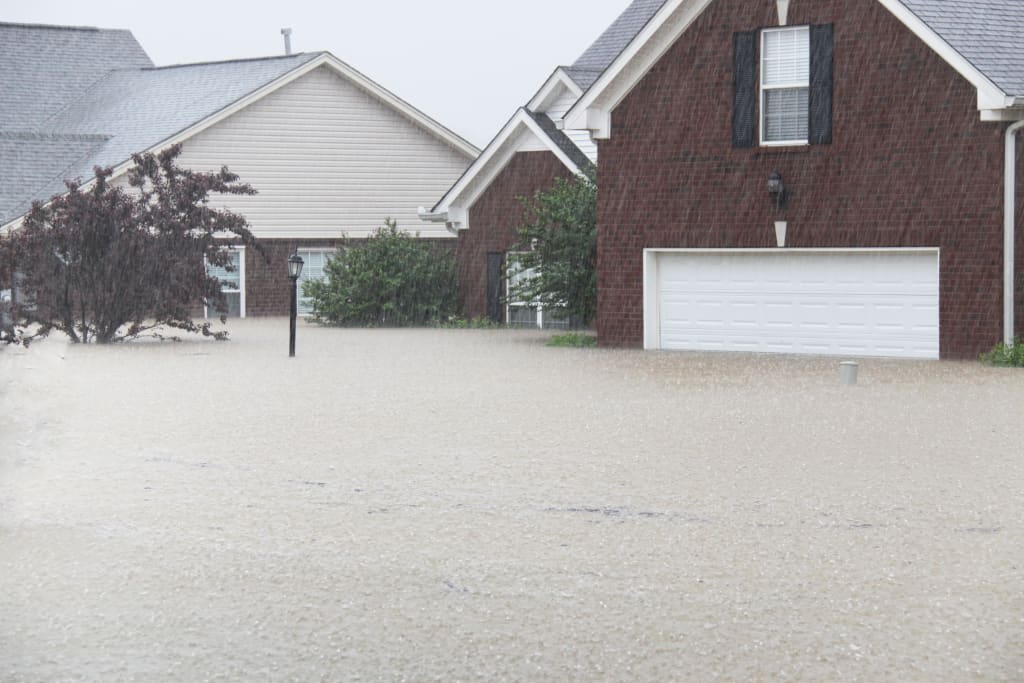 Steps to Take When Water Damage or Flooding Has Occurred
Call a Professional
Once you have identified damage to your home or business, the first step is to call a professional fire and water damage restoration company.
Triage and Mitigate
After receiving your call, Blue Chip Restoration will visit the property and stop the flow of water into the structure or contain the water.
Blue Chip Restoration will then assess the extent of the emergency.
Create a Plan
Utilizing specialized equipment and instruments, our restoration team will determine moisture levels in the air, on surface and sub-surface materials, and create a detailed drying plan to safely remove moisture as quickly and economically as possible.
Nashville Flood Water Damage Repair: Removal & Restoration
Blue Chip Restoration (Nashville, TN)
Our expert water and flood team at Blue Chip has vast experience cleaning up, repairing, and restoring water flooded properties back to their original conditions. For the past three years, Blue Chip received the Best Water Damage Restoration Award as one of the top companies in Nashville and all of Tennessee. This award is granted based on online reputation, reviews, experience, availability, and professionalism. It is important to us that you know your family, building, and valuables are in capable and caring hands with Blue Chip.
How to Get Rid of Water and Moisture from a Home or Building
Eliminating water from a property is performed in multiple ways. The goal is to dry the damaged areas as quickly as possible to limit damage and reduce the likelihood of mold growth. There are several benefits to rapid structural drying. Having significant experience in drying techniques, coupled with using effective equipment, results in a successful outcome.
Water Damage Repair Methods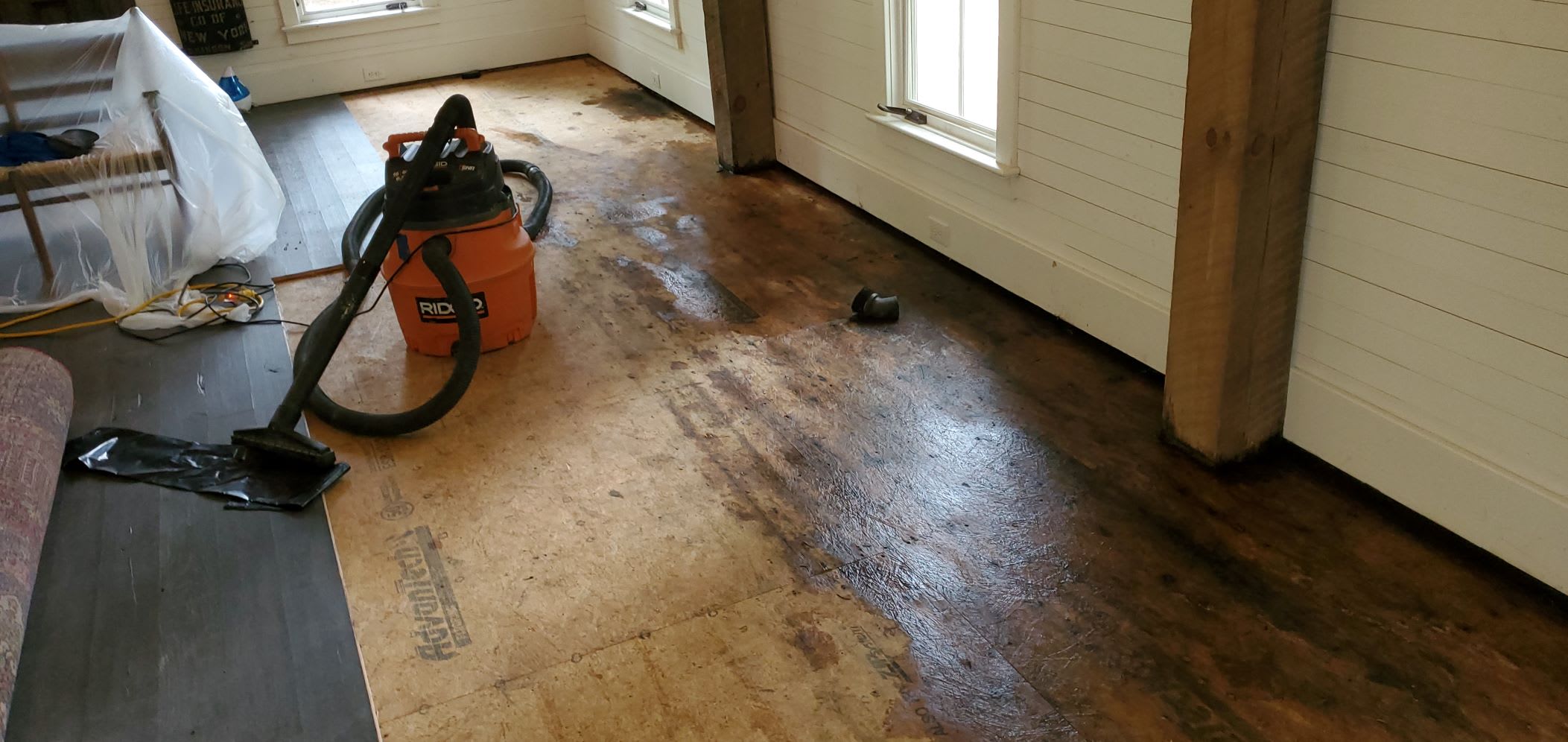 Water extraction: the physical removal of water
Removal of water in the liquid state is 500 times more efficient than changing liquid to vapor using air movers, and then removing the vapor with dehumidification. Specialty tools, such as the Hyrdo-X Extreme, along with extraction equipment have been designed to remove the maximum amount of water out of carpets and cushions. Removing carpet cushions may not be necessary using rapid structural drying techniques.
Air Flow and Evaporation
After the water has been physically extracted and removed, the remaining water must be evaporated using high-velocity air. Increased airflow evaporates the water from the wet structural materials much more rapidly.
Dehumidification
Dehumidifiers are used to take the excessive moisture put into the air from the air movers and then remove it from the structure. Without dehumidifiers, hygroscopic materials would absorb moisture out of the air and become damaged, drying would be delayed, and mold growth could occur. By utilizing low-grain refrigerant dehumidifiers, we can remove significantly more moisture from the affected areas than ever before.
Blue Chip Restoration offers full mold remediation.
Temperature Control
Maintaining proper temperature is critical in drying a structure quickly. Warm air holds more moisture than cool air; therefore, warm air will increase the rate of evaporation. Usually within the first 24-48 hours, because of the cooling effect of moisture evaporating from materials, temperatures are easily maintained. Keeping the temperature of the affected area between 80°–90° for the first 36–48 hours can assist drying enormously. Drying chambers can be utilized to contain the warmer temperatures to the affected area.