It was an incredible honor being voted Nashville's Best General Contractor/Builder in the Nashville Scene's Best of Nashville Readers' Poll. We can't thank everyone enough for taking the time to vote for us. This was a real accomplishment. We're so proud of the work our team has done over the years to get us to where we are today.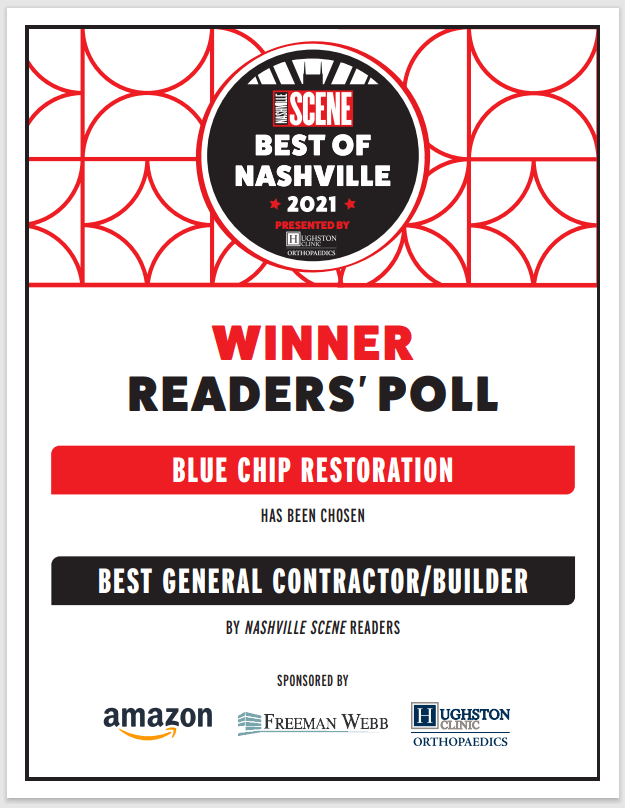 We work hard to provide our customers with exceptional remediation and restoration services. We strive to exceed expectations and industry standard by providing quality craftsmanship delivered in a timely manner. Providing a rewarding work environment for our employees is also integral to our success.
We know that customers often contact us when disaster strikes. This makes our rapid response critical. We are committed to offering 24/7 emergency services, answering calls within 15 minutes of receiving them, and being onsite within two hours of talking with you.
Visit our services page to see how we can help you. Program our number in your phone so when a disaster happens, you know exactly how to reach us.
Thank you again to everyone who took the time to vote for us!