Mold Remediation: Why Only the Best Will Do
Dealing with mold can be a nightmare, destroying the very foundation of a home or office space. Sadly, many home and business owners don't understand how to deal with it or who to call, opening them up to being susceptible to scare tactics and possibly hiring an inexperienced contractor who lacks the knowledge to get the job done right. At Blue Chip Restoration we are committed to explaining the process and educating our customers. We are a reputable general contracting company that specializes in mold remediation and is dedicated to safely removing mold and repairing any damage it may have caused.
Termite Companies Are Not Mold Remediation Companies
In the past couple of years, many termite and pest control companies have claimed to do mold remediation, when in fact, they are not remediating or removing anything. They may mention "mold" verbally, but when you sign the contract, it is for fungus and wood rot; this is a despicable scam that leaves many homeowners and businesses worse off than when they first started.
To quote an actual termite company employee, "We don't remove it. We spray it. Removing it is too hard." Yes, remediation is a time-consuming and laborious process, but the results, as you'll see, are worth it.
Why Is Mold Remediation More Expensive & a Better Choice?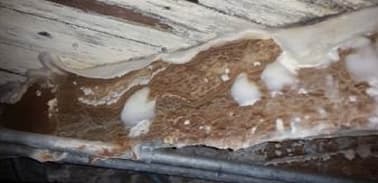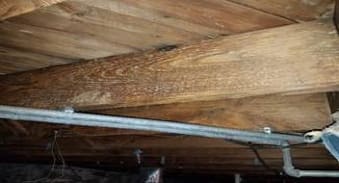 Proper mold remediation is more expensive than spraying a pesticide because it's more labor-intensive. Spraying an average crawlspace takes one person a couple of hours whereas typical mold remediation of a crawlspace can take three people up to three days when done properly.
That's why mold remediation is more expensive and why it's the better choice. It's also why you need to pay attention to the precise services a company is offering. Please, read the warranty and don't be fooled by scare tactics or lured by a cheap price. If you feel you have been misled, consider having an independent mold inspection company test the area and confirm or deny whether you still have mold in the crawlspace. Blue Chip Restoration can help, whatever the situation.
Blue Chip Restoration: We're Here to Help
You can never be too careful or too vigilant when it comes to mold! Remember, you have a choice in Nashville. When you choose to invest in Blue Chip Restoration, you're making a choice to invest in your property's future, not to mention the health benefits. Call us today and let our experts help you with your mold remediation in a way that's safe, effective, and done right the first time.